Happy Leap Day, everyone! Thanks to the Huffington Post for this fun for you on our extra day of 2012!
Leap Year 2012: Best Happy Leap Day Tweets (SLIDESHOW)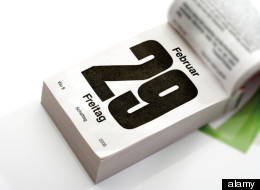 Every four years, the world is given an extra day at the end of February.
In celebration of
Leap Year 2012
, we've compiled some of the best tweets for the special day.
FIRST SLIDE
PREVIOUS SLIDE
NEXT SLIDESHOW
ALSO ON HUFFPOST:
Contribute to this Story: